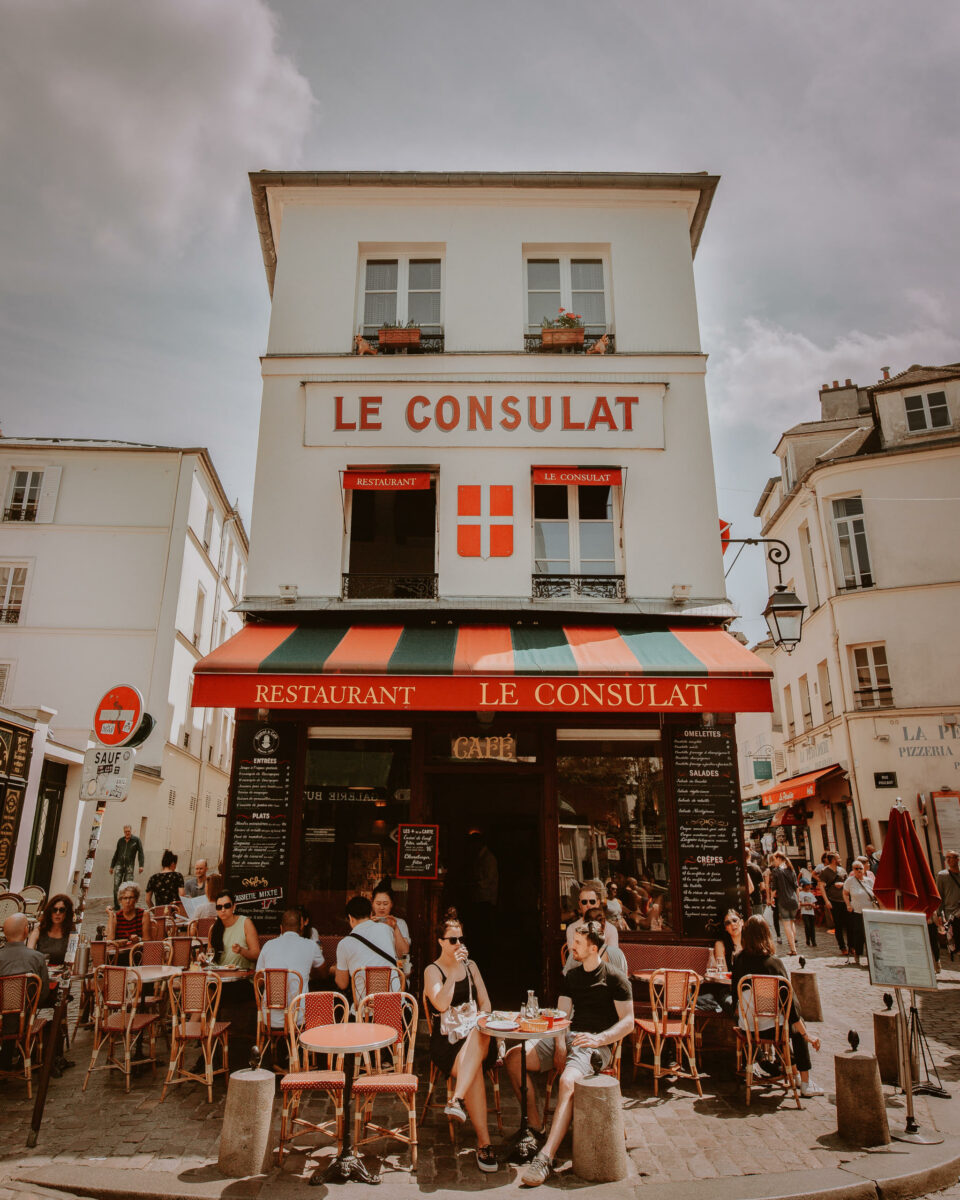 With Parisi Tour, enjoy a half-day excursion to Giverny, with a private guide and round-trip transport from Paris by van.
Giverny se trouve sur la rive de la Seine en Normandie, près de la ville de Vernon. Sans l'arrivée du célèbre peintre impressionniste Claude Monet en 1883, le village aurait pu rester un petit coin tranquille de la province.
Les longues années que Monet passa dans sa maison de Giverny allaient en faire un lieu de pèlerinage artistique, même de son vivant. Il s'y installa avec sa compagne Alice Hoschedé et leurs enfants respectifs, et y vécut jusqu'à sa mort en 1926.
Le jardin de Monet se compose de deux parties : un jardin de fleurs appelé Clos Normand devant la maison et un jardin d'eau d'inspiration japonaise de l'autre côté de la route.
Le Clos Normand
Lorsque Monet et sa famille s'installent à Giverny en 1883, le terrain qui descend en pente douce de la maison à la route est planté d'un verger et clos de hauts murs de pierre.
Une allée centrale bordée de pins le séparait en deux parties. Monet fit couper les pins, ne gardant que les deux ifs les plus proches de la maison pour faire plaisir à Alice.
De ce Clos Normand d'environ un hectare, Monet a fait un jardin plein de perspectives, de symétries et de couleurs.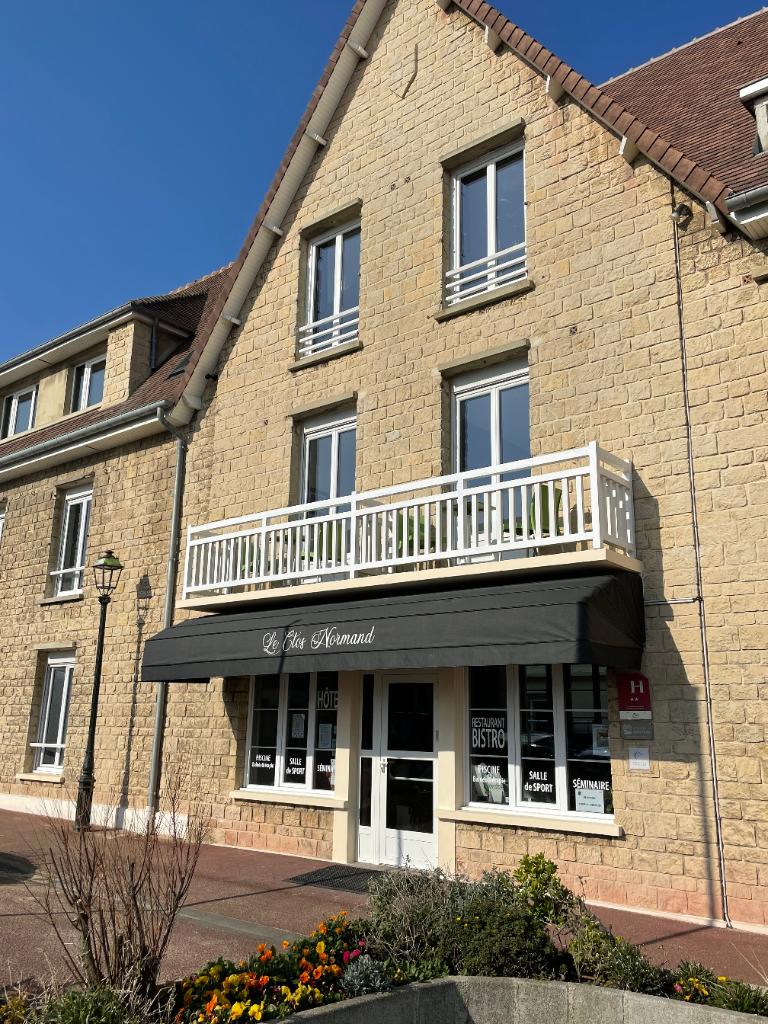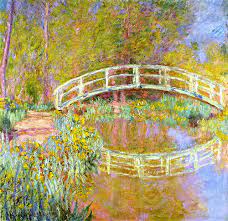 Le jardin d'eau
En 1893, dix ans après son arrivée à Giverny, Monet achète le terrain voisin de sa propriété, de l'autre côté de la voie ferrée. Il est traversé par un petit ruisseau, le Ru, qui est une dérivation de l'Epte, un affluent de la Seine.
Avec l'appui de la préfecture, Monet fait creuser le premier petit étang, malgré l'opposition de ses voisins paysans. Ils craignent que ses plantes étranges n'empoisonnent l'eau.
Plus tard, l'étang sera agrandi pour atteindre sa taille actuelle. Le jardin d'eau est plein d'asymétries et de courbes. Il est inspiré des jardins japonais que Monet connaissait grâce aux gravures qu'il collectionnait avidement.
Le pont japonais
Monet l'a fait construire par un artisan local. Lorsque le jardin a été restauré, le pont était trop endommagé pour être sauvé. Il a dû être reconstruit par une entreprise de Vernon. Il est en bois de hêtre. Les glycines ont été plantées par Monet.
Un endroit unique
500 000 visiteurs découvrent chaque année les jardins de Monet pendant les sept mois d'ouverture.
Pour éviter que les gens ne piétinent les plantes et préserver ainsi la beauté du jardin, les allées intérieures sont fermées au public. Les visiteurs empruntent les allées latérales et peuvent se promener tout autour du jardin pour en admirer toutes les perspectives.
Pour accéder au jardin d'eau, vous empruntez un passage souterrain (à l'époque de Monet, il fallait traverser le chemin de fer et la route). Vous emprunterez le pont japonais et explorerez tous les recoins cachés du jardin d'eau.
Vous l'aurez compris, visiter Giverny est un incontournable à ne surtout pas manquer, à quelques pas de la capitale. Avec Parisi Tour, partez seul ou en groupe depuis Paris, et plongez au cœur de l'impressionnisme le temps d'une demi-journée que vous ne serez pas prêt d'oublier.
Pour en savoir plus sur cette excursion, n'hésitez pas à nous contacter et nous serons ravis de partager notre passion avec vous.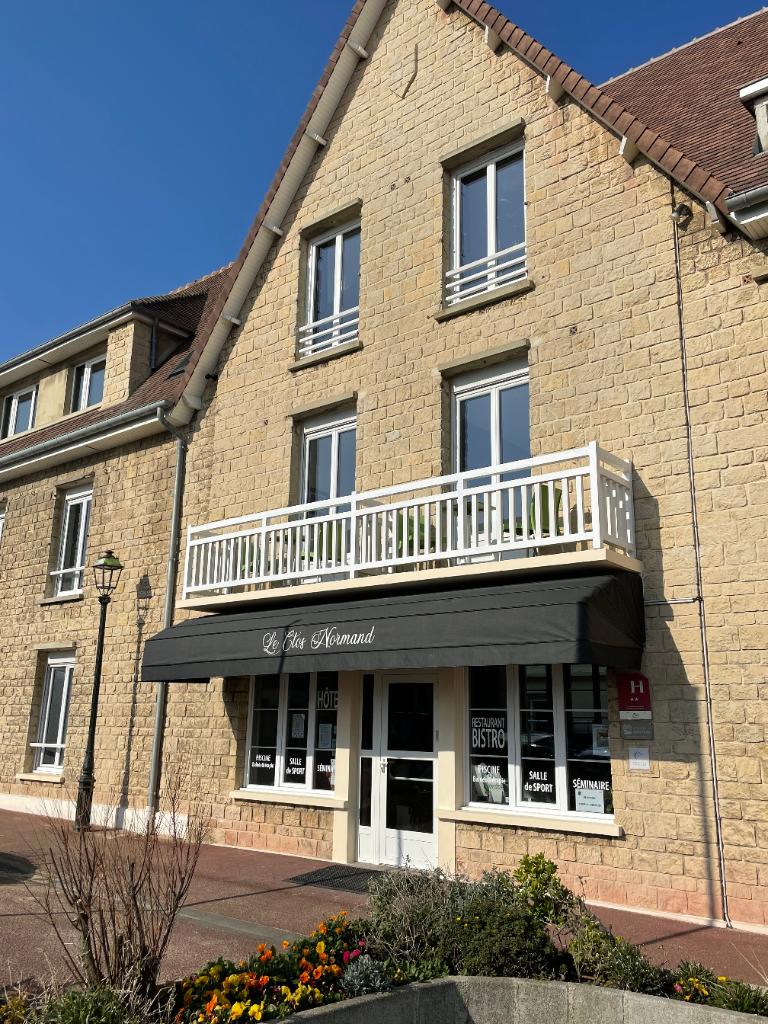 Super leuk! Echt het geld waard. Je mag zelf je route bepalen en overal foto's maken. Simon deed het erg leuk. Mega leuk! Zelf je route bepalen, fijn dat hij rijdt. Echt leuk, makkelijk met een autootje ipv alles lopen. Je mag zelf je locatie kiezen waar je afgezet wil worden.
Nice tour We could see most important places we wishes to see. Private and we could stop wherever we wished to. Highly recomended to people who want to have a relax tour and does not want to be in the middle of the crowd.
A wonderful experience in the City of ❤️! Victor was a very warm, friendly, knowledgeable, and experienced tour guide.He also proved to be a very good photographer helping us to get the best pics and experience of Paris, would definitely recommend his services and look forward to calling upon him the next time I visit this beautiful city of ❤️.
Excellent Excellent tour in the gorgeous orange 2cv with a very charismatic young Frenchman. Went to Canal Saint Martin and top of MontMartre. He was very engaging.
Tour-Ride Lots of fun, our guide was knowledgeable and accommodating. We made perfect timing to see the Eiffel Tower light up and lots of other sights along the way. It was a little chilly being that our ride was at night in April, would have brought a light blanket next time.
Terrific! Romain was very friendly, fun, and knowledgeable of the city. Even sang beautiful French songs during the ride in the Citroen vehicle. Thank you, Romain, for a terrific ride around Paris!
GENIAL !!! Un grand merci à Antoine qui nous a vraiment fait passer un super moment à bord de la 2CV blanche decapotable. Un passionné et passionnant cet Antoine ! Nous en garderons mon mari, mon fils et moi, un très très bon souvenir ! A faire sans hésiter. Tout était parfait, sa ponctualité, sa conduite et sa bienveillance ! Un moment drôle, hors du temps avec l histoire des lieux visités vraiment TOP !!FONCEZ !!!! Encore Merciiii
Most AMAZING way to see the most beautiful city in the world! We booked two separate tours due to our schedule for our one day in Paris - our guides, Leopold and Alice were both INCREDIBLE. We saw more of the city than I had ever hoped to. We were able to see ALL of the big sites, get out and take photos when we wanted to, and view Paris through the eyes of locals. The routes taken between each site and the knowledge of the little areas that are off the beaten path were so delightful to experience.Would recommend this tour to anybody - both my mother and my 9 year old son were loving every second of the trip - definitely would do this tour again knowing we would see new places and learn so many new things, too!
Good Tour I had the best tour with Romain. He has very good local knowledge Paris.Best way to explore the city. I am very glad I have found him. He is very friendly. Thank you again.