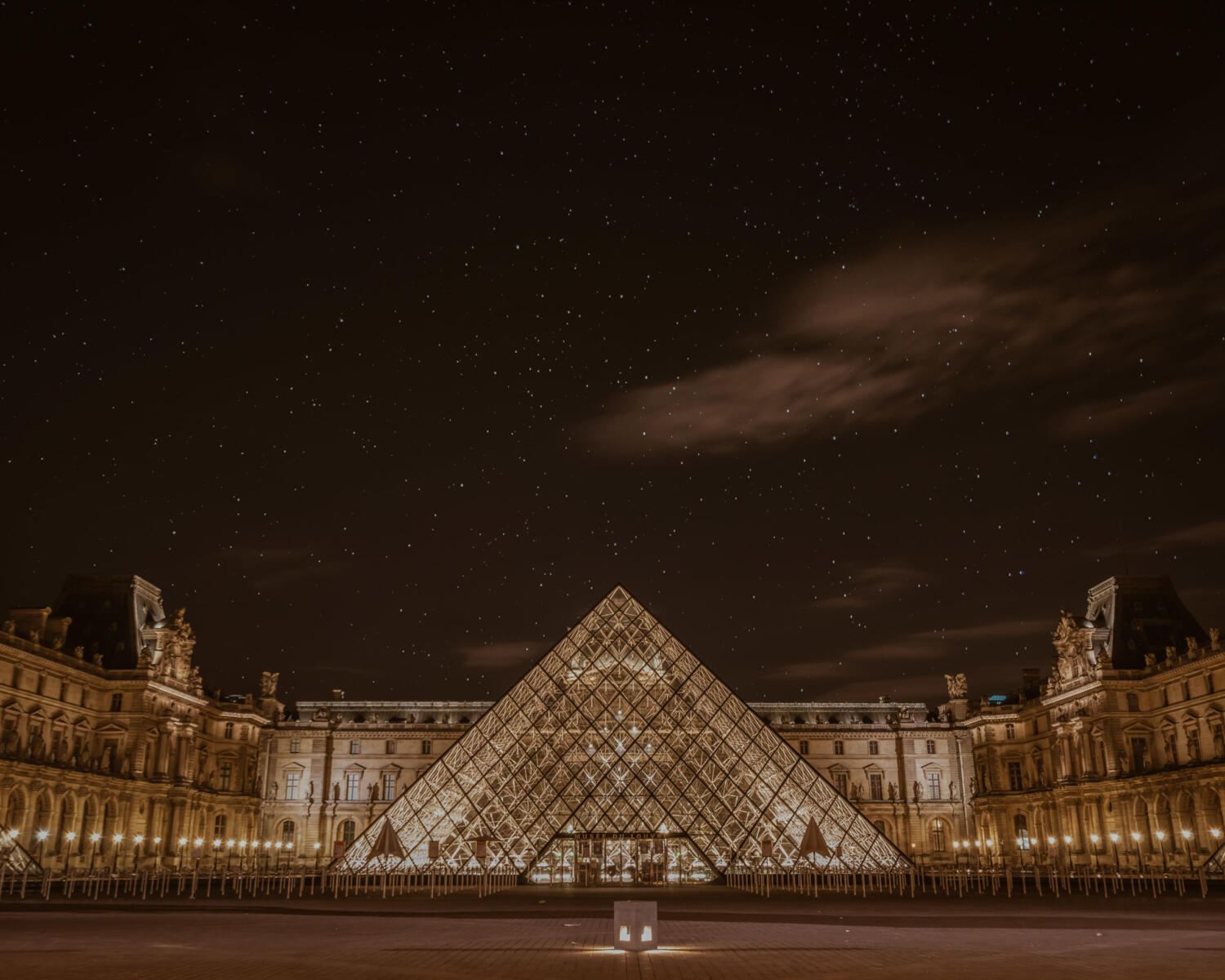 Discover the most famous museum in France on an exclusive private tour, accompanied by one of our professional guides.
Because the Louvre is one of the landmarks of Paris, because it is one of the most beautiful places in the capital, and because this mythical place gathers culture, art, and history of our civilization, it would be a pity to visit it and miss the many treasures and secrets it contains.
Therefore, Parisi Tour has concocted a guided tour lasting about 3.5 hours, where you will have the opportunity to explore the different rooms and galleries of the museum. As the museum is organized by theme, you will have plenty of time to discover them one by one, while concentrating on those that interest you most. Indeed, our guides, historians and experts of the Louvre Museum, will be able to adapt perfectly to your desires in order to personalize your tour.
In addition to the many anecdotes they will share with you throughout the tour, do not hesitate to ask them your questions to make this guided tour as interactive and enjoyable as possible.
During the 3.5 hours, you will also have free time to explore and observe the paintings, sculptures, and other works in the museum at your own pace and convenience. From the Apollo Gallery to the Egyptian Sarcophagus Room, via the sumptuous Napoleon III apartments or the Great Gallery of Italian paintings, one thing is certain, you will leave this tour with lots of new knowledge!
Whether you are a on your own, a couple or a larger group, the private tour of the Louvre can be taken by up to 8 people. Beyond that number, you will have to form two separate groups with two guides.
For this guided tour of the Louvre, the price includes the museum entrance ticket as well as the pass, which allows you to skip the line and enter the museum directly to start the tour.
For more information or to make a reservation, click here!
Fantastic! Anton was wonderful. He made extra effort to take us to a few more places we asked him about. He carefully parked to get the best advantage for picture taking. He was so engaging and enthusiastic and made Paris come alive! Very good driver and guide!!
Tour of Paris in a 2CV Extremely helpful and friendly driver. Took in both the tourist and less well known places, even stopping to buy us crosswinds in Place du Daphne. Picked up from the hotel and dropped at our choice of location.
Unique way to see Paris ! Best tour ever! Charming driver. Exceeded my expectation! A beautiful evening in Paris. I would most definitely recommend this adventure!
Unforgettable Paris Adventure: Exploring in a Citroën 2CV Our Citroën 2CV tour of Paris, guided by a knowledgeable and charming driver, was an unforgettable adventure. The vintage car's open design allowed us to soak in the city's beauty, while our guide's insightful commentary brought each landmark to life. From Montmartre to the Eiffel Tower, every moment was filled with wonder and discovery, making it a must-do experience for any Paris visitor.
An amazing and unique experience! This was so fun! Victor was very kind and knowledgeable. He was easy going and made sure we had an amazing experience. We talked and laughed and had a great time! He showed us all the major attractions. The Eiffel Tower location was especially nice for photos. Highly recommend!
What a ride! This was great fun! A bit like Mr Toad's Wild Ride, but a fascinating kaleidoscope of Paris.. we had tourists taking pictures of us! It was just delightful.. and we got a fabulous overview of the city. David, our driver/guide, is an artist who also does this. We talked about a million things. We got to take little breaks, one by the Seine on what I would have thought was a sidewalk! Up through Montmartre, by the vineyard (who knew?)… it was all fabulous fun.
Tour in Citroen 2CV Paris Benjamin, was lovely and new so much I did not know from my last trips to Paris. I would recommended him to anyone coming here.
What a blast in Paris! A must do! Had THE MOST FUN WITH ReneJean! This was my last night in Paris and was a highlight of a two week trip in France. A friend told me about this tour so I checked it out. Spent three hours touring around the sites, including a stop for fresh French bread. Since I had been to Paris many times, ReneJean showed me some of his favorite spots that I would have never seen on my own. Of course we saw the majors but it was such a blast and a great way to finish my trip driving around seeing the city through a locals eye. I laughed for three hours listening to great stories, learning some history and getting some awesome photos! I highly recommend this tour and ask for ReneJean! Btw, Marc the owner was very responsive in the booking process and made it easy. Barbara ( GLennie) Browne
A fun experience! We enjoyed our experience and Antoine was a great guide! We just wish that the tour was longer - especially since our tour got bumped up by an hour the day before to accommodate other tours and we only got to really visit Montmartre (which we had already walked around) because we sat in a rush hour traffic jam in the 10th for the second half of our tour before we had to be dropped off so he could make it to his next tour on time.