A breathtaking touristic trail in Montmartre
Discover Montmartre like never before with our "Montmartre Bohemian" tour. This in-depth journey into the soul of this iconic neighborhood begins with a 2CV pick-up from your hotel, followed by an enchanting 2CV ride upon arrival in Montmartre. Then, dive into the quirky streets on foot, guided by our local team, and receive a unique portrait from a local artist. The experience is enriched with exclusive access to the Montmartre Museum and Renoir's gardens. Finally, savor the charm of Montmartre with a tasting of local wine accompanied by delightful cheeses. An unforgettable immersion into Parisian bohemia awaits you!
Highlights
Authentic Exploration
2CV Ride
Guided Walking Discovery
Artist Portrait
Exclusive Access to the Museum and Renoir's Gardens
Authentic Local Wine Tasting accompanied by Cheese
Bohemian Magic: Immerse yourself in the enchanting and creative atmosphere that inspired legendary artists like Picasso, Toulouse-Lautrec, and Van Gogh.
Details
Price per person from 1 to 4 people (for larger groups, please contact our sales team)
Hotel pick-up of your choice
Entrance tickets included
Wines and cheeses included
A visit of Montmartre that is not to be missed
For the lovers and the curious ones of Montmartre, this touristic trail is perfect to experience this mythical neighborhood of Paris through all lenses, to learn about its history and culture, to meet artists that live and make live Montmartre, but also to discover the area in an unusual way with the 2 cv.
Let Parisitour guide you and organise a mind-blowing afternoon in Montmartre for you.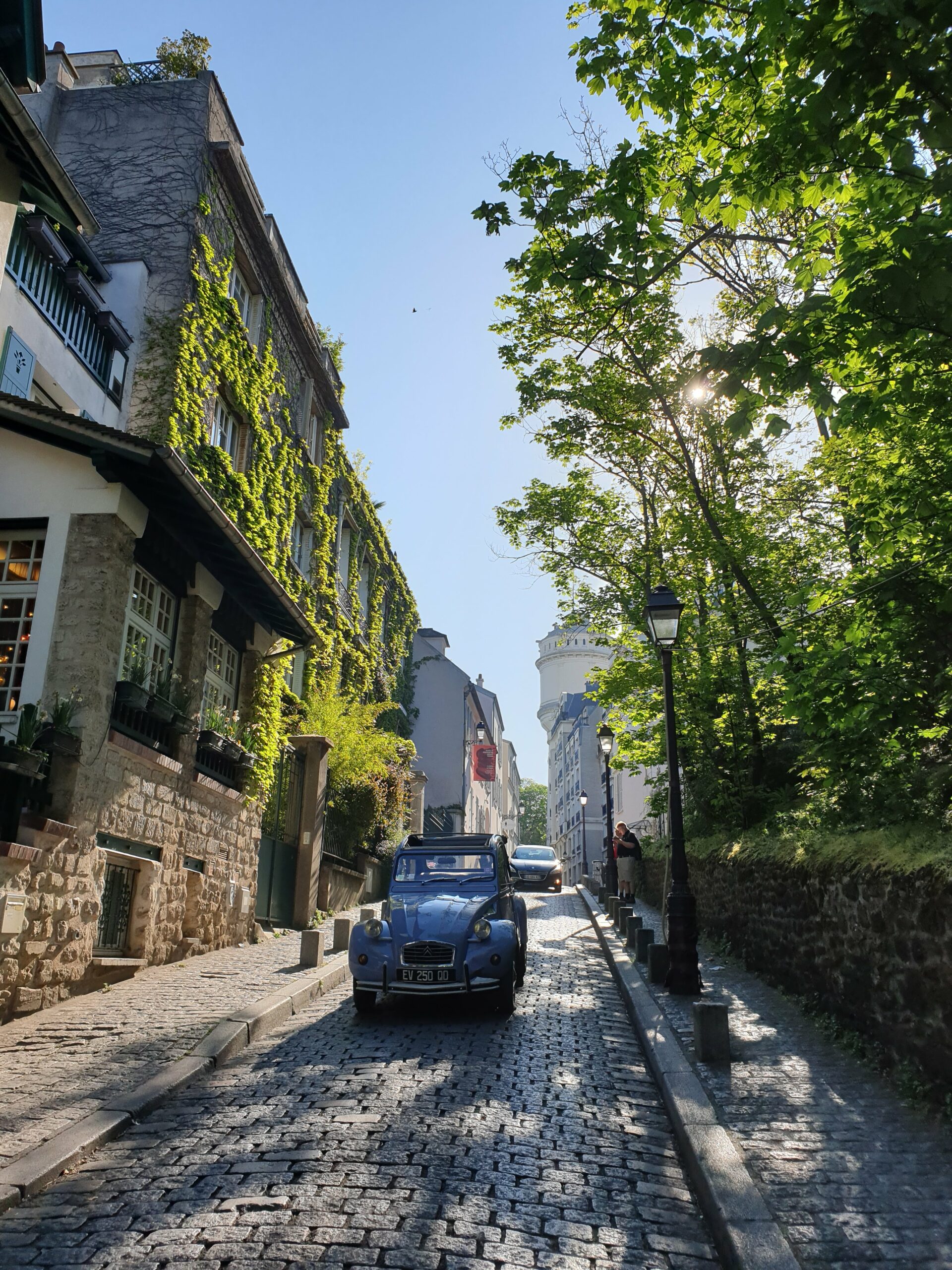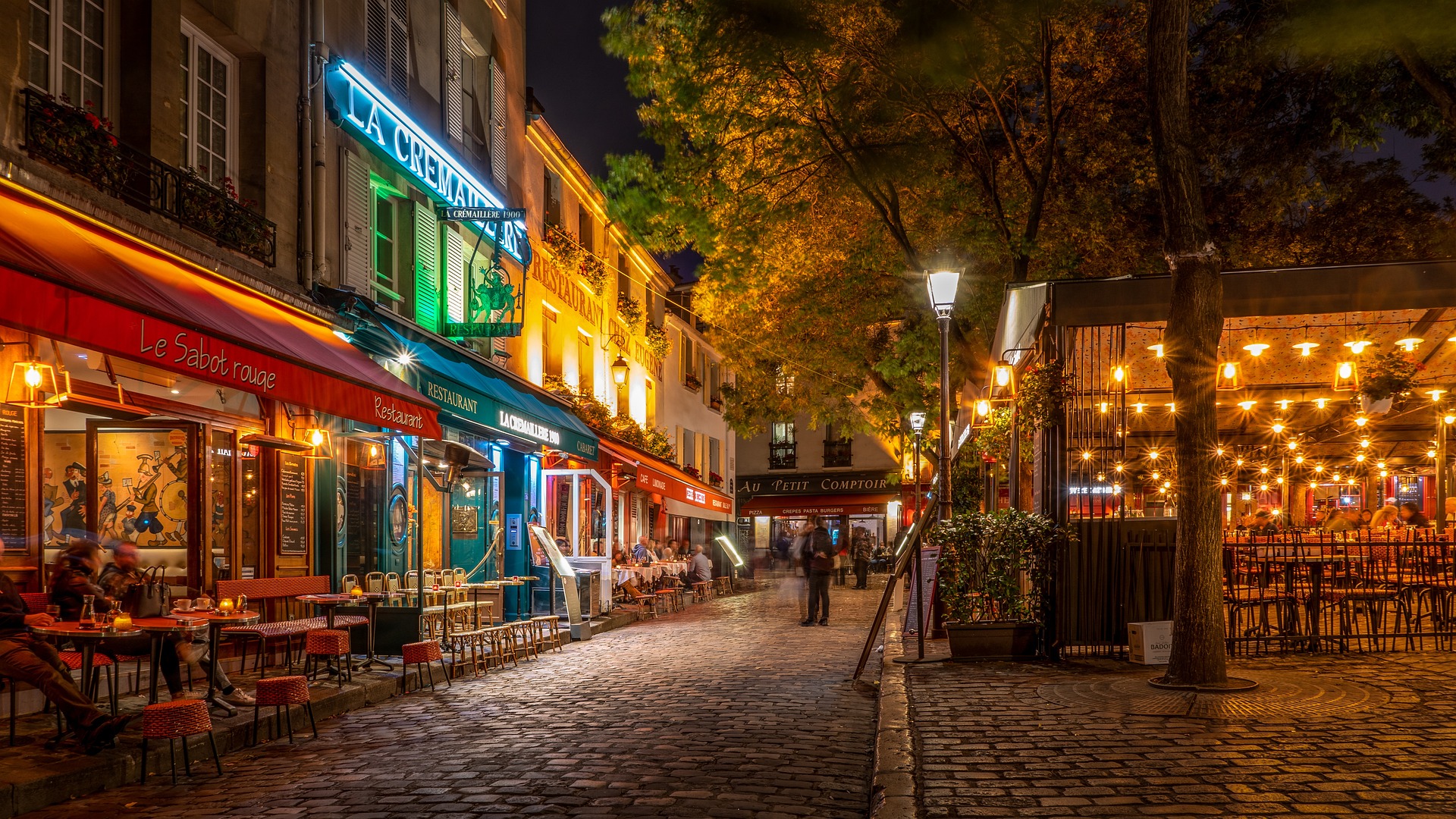 Your journey will take on a magical dimension as you arrive in Montmartre and step into our authentic 2CV for an enchanting ride through cobblestone streets and winding alleys. Picturesque views will unfold before your eyes, and every hidden corner will reveal a part of the neighborhood's history and life.
The on-foot exploration will take you deeper into the mysteries of Montmartre. Guided by our passionate local team, you'll uncover the lesser-known corners and hidden treasures that give this neighborhood its unique charm. During your stroll, you'll also have the opportunity to be captured at your best through a portrait created by a local artist. A personal work of art to immortalize your experience.
Your immersion into the bohemian spirit of Montmartre will continue with privileged access to the Montmartre Museum, a true window into the artistic history of this legendary district. The Renoir gardens, which have inspired many artists like Picasso, Toulouse-Lautrec, and Van Gogh, will also welcome you, inviting you to soak in the creativity that fills the air.
To top off this unforgettable adventure, a tasting of local wine accompanied by delightful cheeses will allow you to savor the authentic flavors of Montmartre. This gustatory experience concludes your immersion into the Parisian bohemian lifestyle, leaving a lasting imprint of memories and emotions.
"Montmartre la Bohème" is much more than just a tour. It's an invitation to uncover the hidden facets of an iconic neighborhood, to be carried away by its charm and history, and to live an authentic experience that will leave memories etched in your heart. Join us for this exceptional adventure and dive into the captivating soul of Montmartre.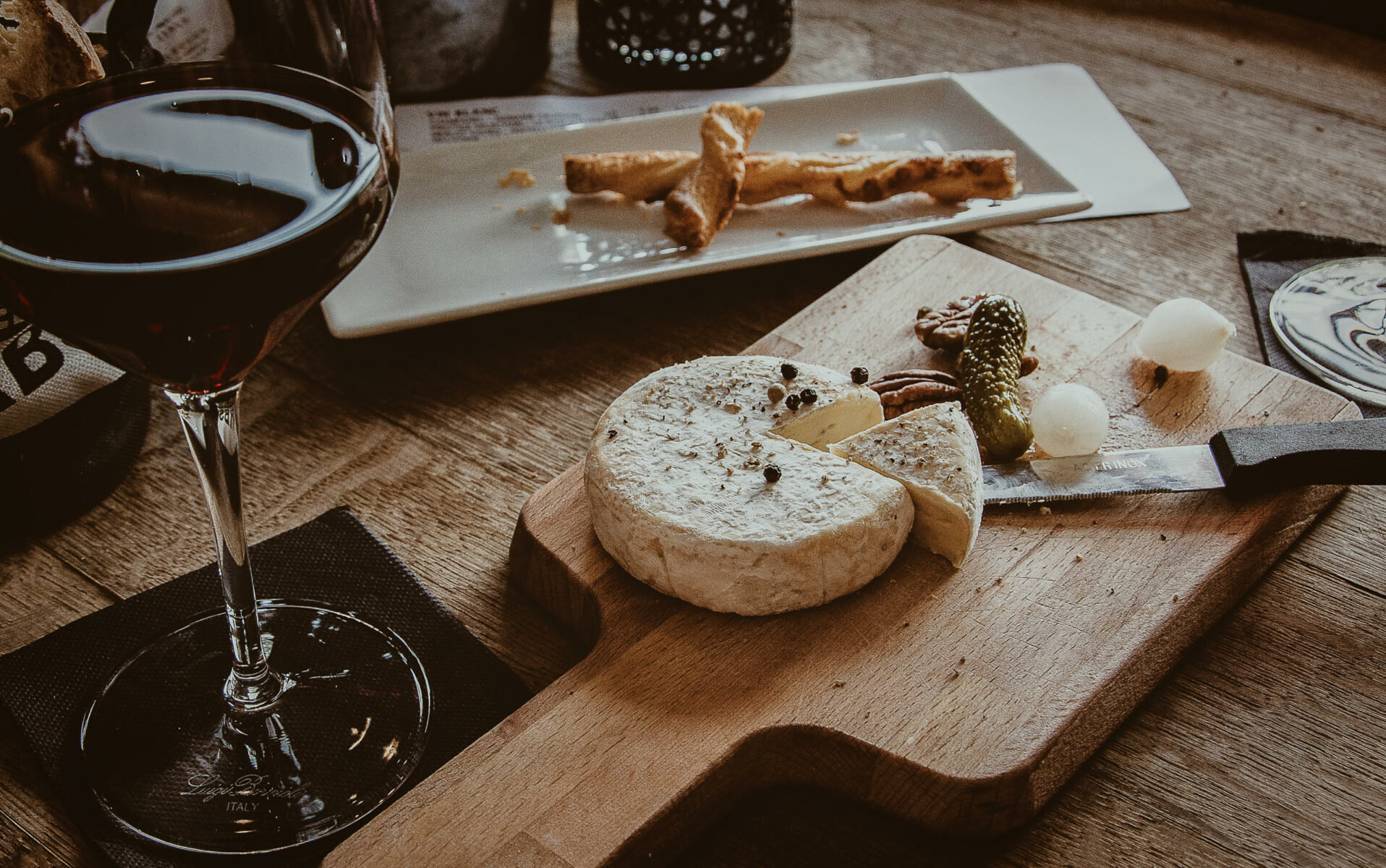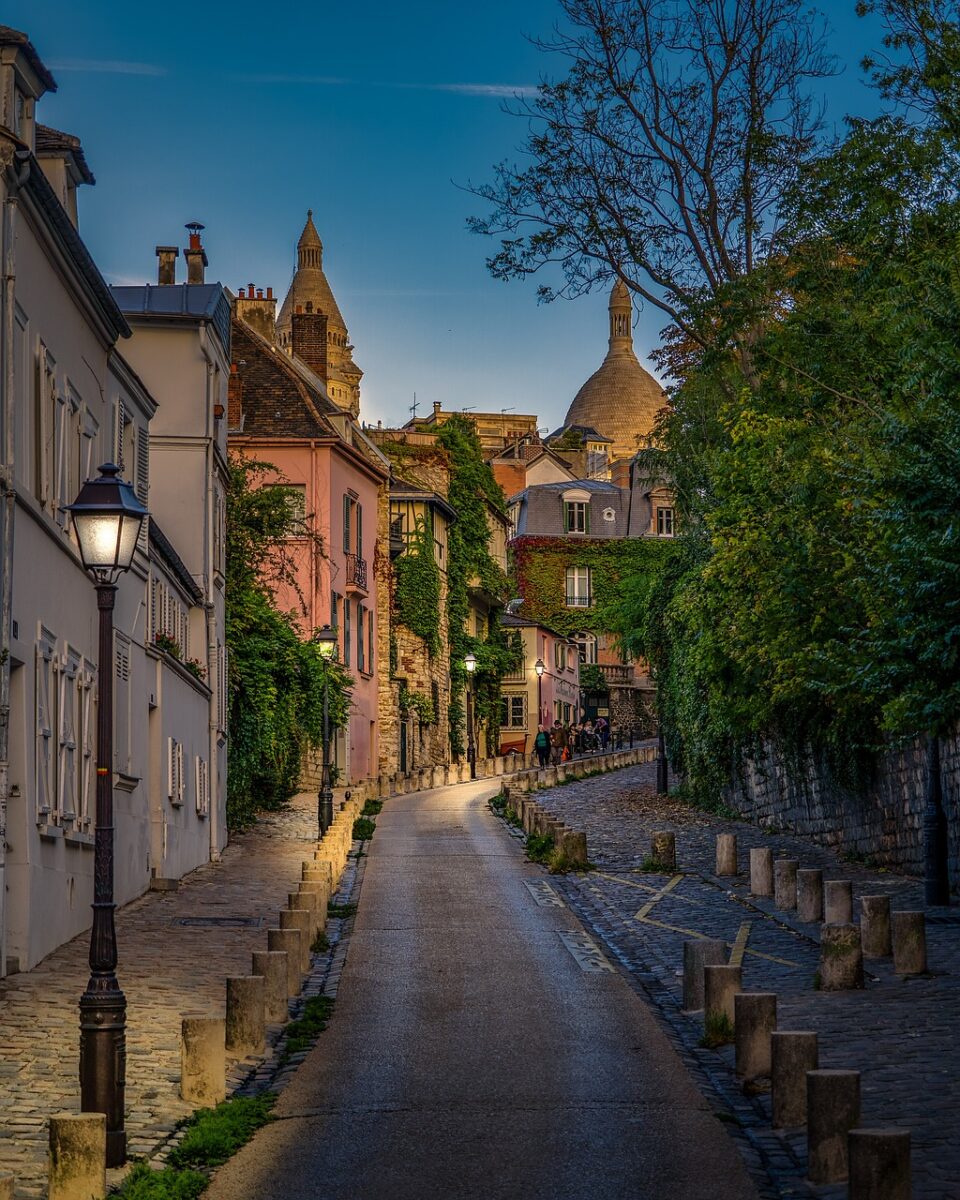 Super leuk! Echt het geld waard. Je mag zelf je route bepalen en overal foto's maken. Simon deed het erg leuk. Mega leuk! Zelf je route bepalen, fijn dat hij rijdt. Echt leuk, makkelijk met een autootje ipv alles lopen. Je mag zelf je locatie kiezen waar je afgezet wil worden.
Nice tour We could see most important places we wishes to see. Private and we could stop wherever we wished to. Highly recomended to people who want to have a relax tour and does not want to be in the middle of the crowd.
A wonderful experience in the City of ❤️! Victor was a very warm, friendly, knowledgeable, and experienced tour guide.He also proved to be a very good photographer helping us to get the best pics and experience of Paris, would definitely recommend his services and look forward to calling upon him the next time I visit this beautiful city of ❤️.
Excellent Excellent tour in the gorgeous orange 2cv with a very charismatic young Frenchman. Went to Canal Saint Martin and top of MontMartre. He was very engaging.
Tour-Ride Lots of fun, our guide was knowledgeable and accommodating. We made perfect timing to see the Eiffel Tower light up and lots of other sights along the way. It was a little chilly being that our ride was at night in April, would have brought a light blanket next time.
Terrific! Romain was very friendly, fun, and knowledgeable of the city. Even sang beautiful French songs during the ride in the Citroen vehicle. Thank you, Romain, for a terrific ride around Paris!
GENIAL !!! Un grand merci à Antoine qui nous a vraiment fait passer un super moment à bord de la 2CV blanche decapotable. Un passionné et passionnant cet Antoine ! Nous en garderons mon mari, mon fils et moi, un très très bon souvenir ! A faire sans hésiter. Tout était parfait, sa ponctualité, sa conduite et sa bienveillance ! Un moment drôle, hors du temps avec l histoire des lieux visités vraiment TOP !!FONCEZ !!!! Encore Merciiii
Most AMAZING way to see the most beautiful city in the world! We booked two separate tours due to our schedule for our one day in Paris - our guides, Leopold and Alice were both INCREDIBLE. We saw more of the city than I had ever hoped to. We were able to see ALL of the big sites, get out and take photos when we wanted to, and view Paris through the eyes of locals. The routes taken between each site and the knowledge of the little areas that are off the beaten path were so delightful to experience.Would recommend this tour to anybody - both my mother and my 9 year old son were loving every second of the trip - definitely would do this tour again knowing we would see new places and learn so many new things, too!
Good Tour I had the best tour with Romain. He has very good local knowledge Paris.Best way to explore the city. I am very glad I have found him. He is very friendly. Thank you again.