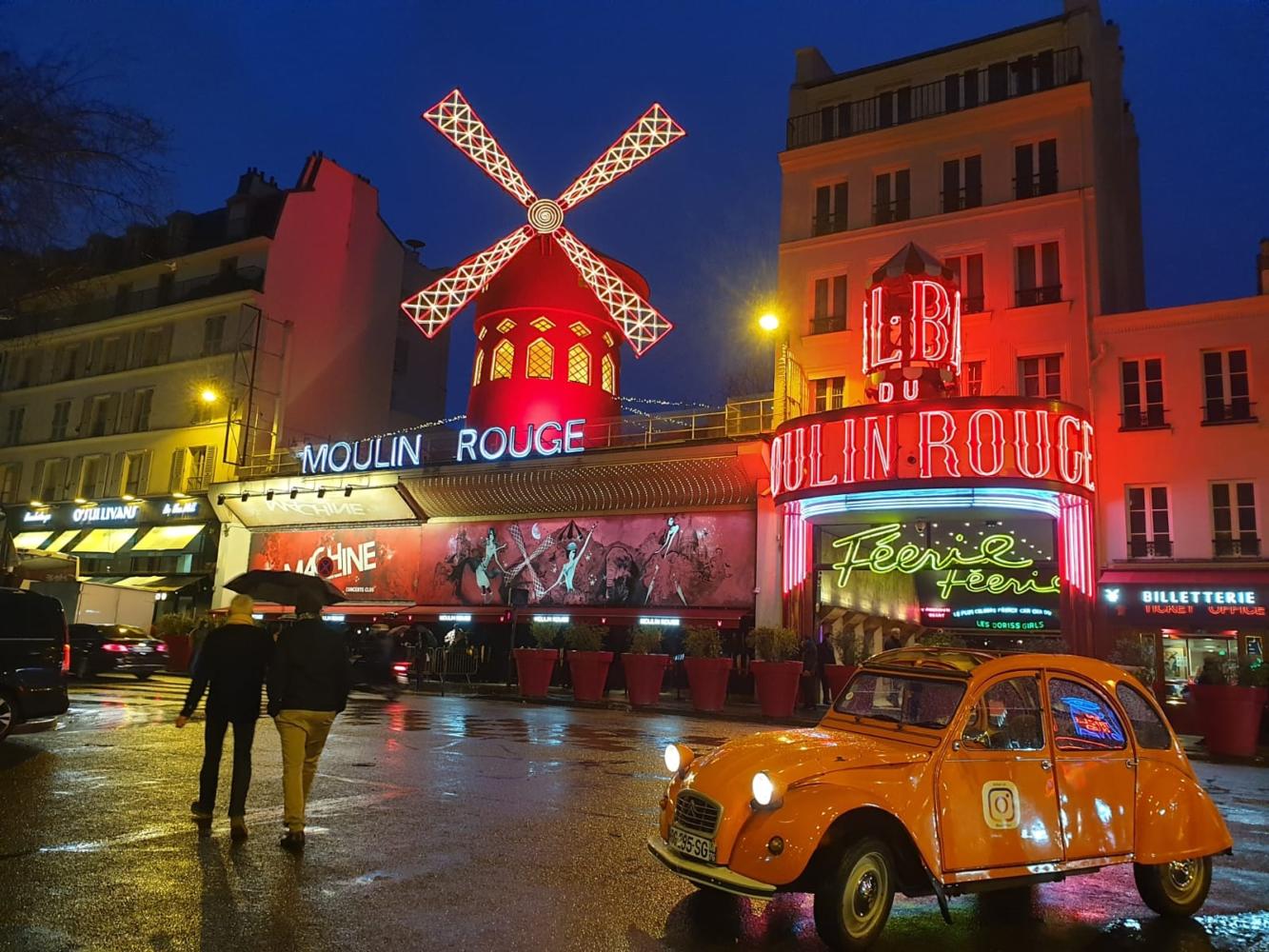 A breathtaking touristic trail in Montmartre
The exceptional programme of Montmartre La Bohème:
Our chauffeurs-guides pick you up directly in front of your hotel, and take you to discover Montmartre in a 2 cv : a tour full of amusing anecdotes, history and culture, in a pleasing vibe. Our guides, who are fully in love with Paris, share with you their knowledge in company of the 2 cv, a true French icon.
Then, our professional guides lead you along by foot in the unsuspected streets of Montmartre, unknown by locals, which remind us how Montmartre used to be a small village. Follow the tracks of VanGogh, Picasso, Renoir and all these iconic places of French artists.
Then, sharpen your senses at Grenouilles by tasting charcuterie and cheeses from small producers, with a glass of wine in your hand, in the streets of Montmartre.
The visit then leads to Place du Tertre, legendary place of Montmartre where artists have been gathering for more than a century, to pose in front of one of our selected artists for a portrait that you will bring with you at the end of the tour.
Finally, and the best for last, your tour finishes with a private visit of the museum of Montmartre, one of the calmest and most peaceful spot in the capital. Discover in exclusivity the vineyard of Montmartre, the one and only. Make a stop at the exceptional café of the museum, one of the rarest place of pure French countryside within Montmartre, far from the noises of Paris.
A visit of Montmartre that is not to be missed
For the lovers and the curious ones of Montmartre, this touristic trail is perfect to experience this mythical neighborhood of Paris through all lenses, to learn about its history and culture, to meet artists that live and make live Montmartre, but also to discover the area in an unusual way with the 2 cv.
Let Parisitour guide you and organise a mind-blowing afternoon in Montmartre for you.