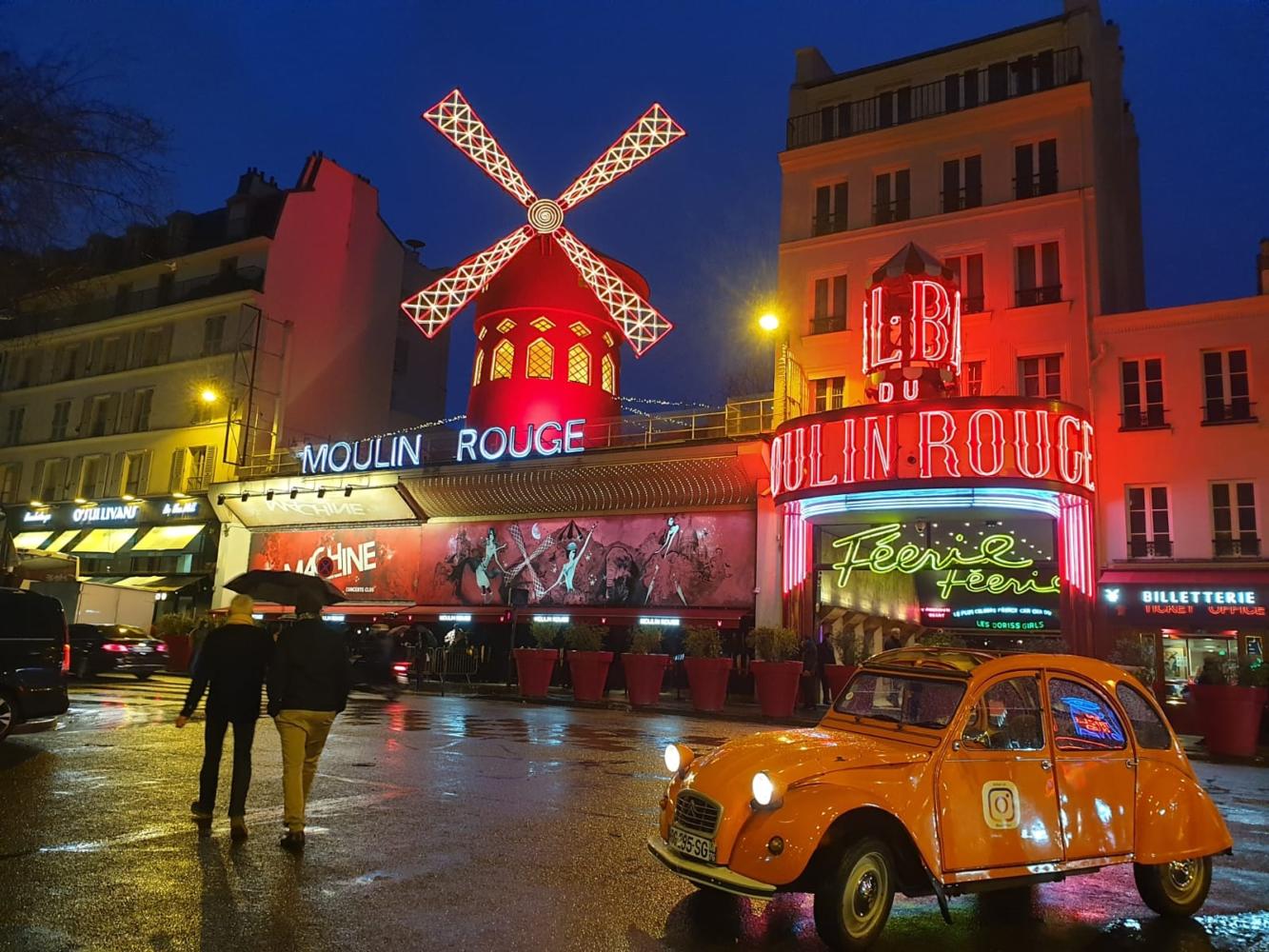 With family, friends, or the love of your life, let yourself be surprised by this 2CV tour by night.
Le tour « Paris By Night » vous offre une soirée mémorable, où vous pourrez découvrir le charme nocturne de Paris en toute sérénité. Rejoignez-nous pour une expérience unique et enchanteresse, mettant en lumière les trésors de la Ville Lumière sous un tout nouvel éclairage !
Make a stop in front of the illuminated Eiffel Tower, raise a toast on the Alexandre III Bridge, admire Notre Dame, enjoy an unobstructed view during sunset at Sacré-Cœur, or have Place Vendôme all to yourself...
Our chauffeur picks you up at the doorstep of your hotel or apartment and shares this nighttime tour of Paris with you.
Highlights
Une circulation fluide : Profitez d'une expérience de conduite fluide et agréable tout au long du tour « Paris By Night », sans tracas ni embouteillages, afin de vous détendre et d'apprécier pleinement chaque moment.
Les monuments les plus célèbres de la Ville Lumière, illuminés : Découvrez la magie de Paris la nuit en admirant les monuments emblématiques de la Ville Lumière magnifiquement illuminés, créant une atmosphère féerique et captivante.
Parcourez une grande partie de la ville en peu de temps : Ce tour vous permet de couvrir une vaste zone de Paris en un temps réduit, offrant une vue d'ensemble de ses merveilles nocturnes sans compromettre la qualité de l'expérience.
Prise de magnifiques photos devant les monuments éclairés : Saisissez des souvenirs inoubliables en prenant des photos devant les monuments illuminés, immortalisant les moments magiques de votre soirée parisienne.
Pick up et drop off partout dans Paris (hôtel, restaurant, musée, théâtre) : Profitez d'un service de prise en charge et de retour pratique, où que vous soyez dans Paris. Nous venons vous chercher et vous raccompagnons à l'endroit de votre choix pour rendre votre soirée encore plus agréable.
Des guides locaux experts connaissant leur ville comme leur poche : Nos guides passionnés et bien informés partageront avec vous des histoires fascinantes et des détails captivants sur les lieux visités, vous permettant de vous immerger dans l'atmosphère unique de Paris.
Des voitures vintage confortables et décapotables offrant une vue extraordinaire depuis la voiture : Voyagez dans le luxe et le style à bord de nos voitures classiques et décapotables, qui vous garantissent une vue imprenable sur les sites illuminés de Paris, ajoutant une touche d'élégance à votre expérience.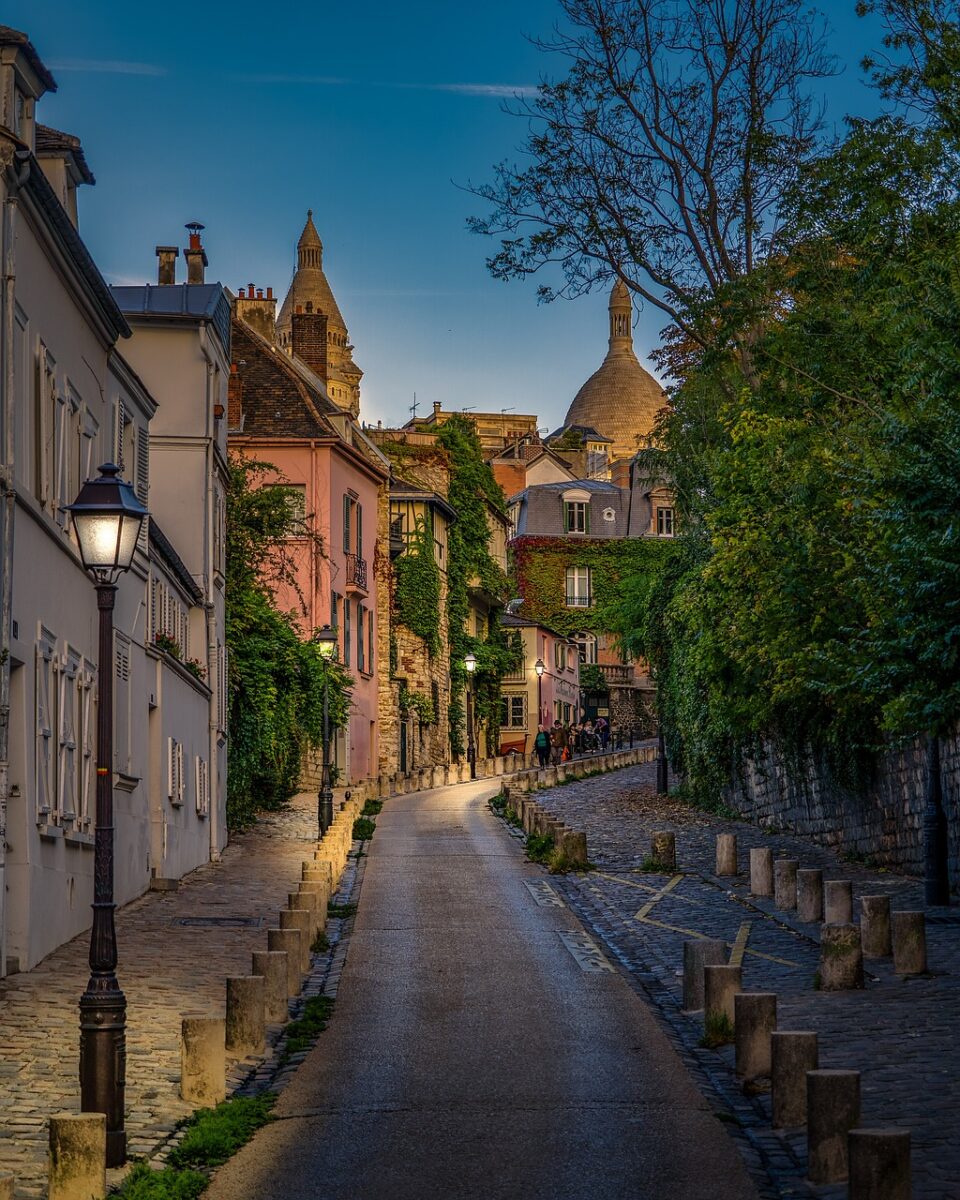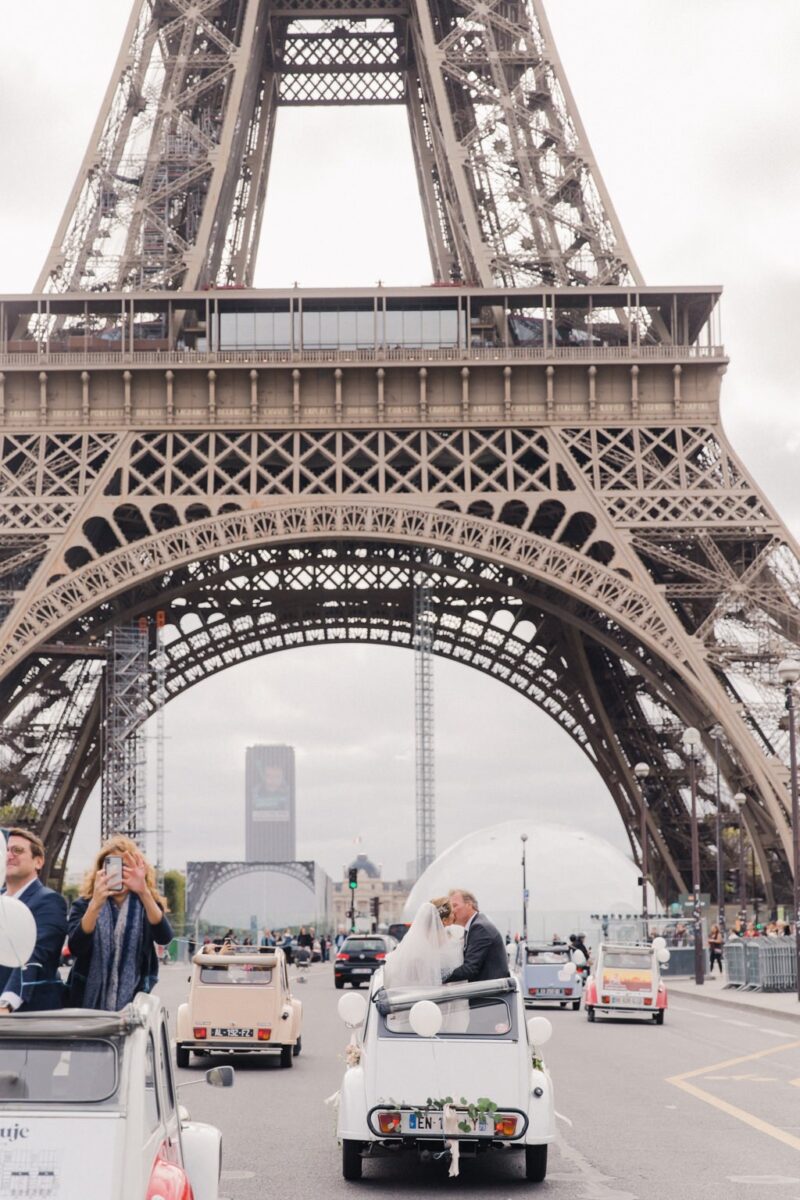 Details
Plongez dans une soirée magique avec notre tour « Paris By Night », conçu pour créer des souvenirs inoubliables. Vous aurez l'occasion de découvrir le charme envoûtant de Paris sous un tout nouvel éclairage, baignée dans une ambiance sereine.
Rejoignez-nous pour cette expérience unique et enchanteresse où les monuments les plus célèbres de la Ville Lumière se parent de magnifiques illuminations. Vous serez ébloui par la beauté féerique qui émane de chaque coin de rue, créant une atmosphère empreinte de romantisme et d'émerveillement.
Ne manquez pas l'opportunité de vivre cette soirée mémorable à Paris, illuminée par la splendeur nocturne de ses trésors. Rejoignez-nous pour une aventure inoubliable où la Ville Lumière se dévoile sous son plus bel habit nocturne. Vous repartirez avec des souvenirs à chérir pour toute une vie.
Meeting Point
Nous venons vous chercher dans Paris à l'adresse de votre choix (Adresse à nous communiquer) ou rendez-vous à Montmartre.
Prix par 2CV jusqu'à 3 personnes.
A 2CV ride in Paris, by night.
Paris is a city that comes alive at night, so take advantage of this 2CV tour by night to fully experience the best that Paris has to offer.
Open your eyes wide... and see Paris in a 2CV with its terraces, trendy bars passing before your eyes, making you want to explore them...
Don't hesitate to ask our guides at the end of the tour for their best tips and good addresses for shops and restaurants!
In short, this 2CV tour in Paris will spice up your stay in the capital.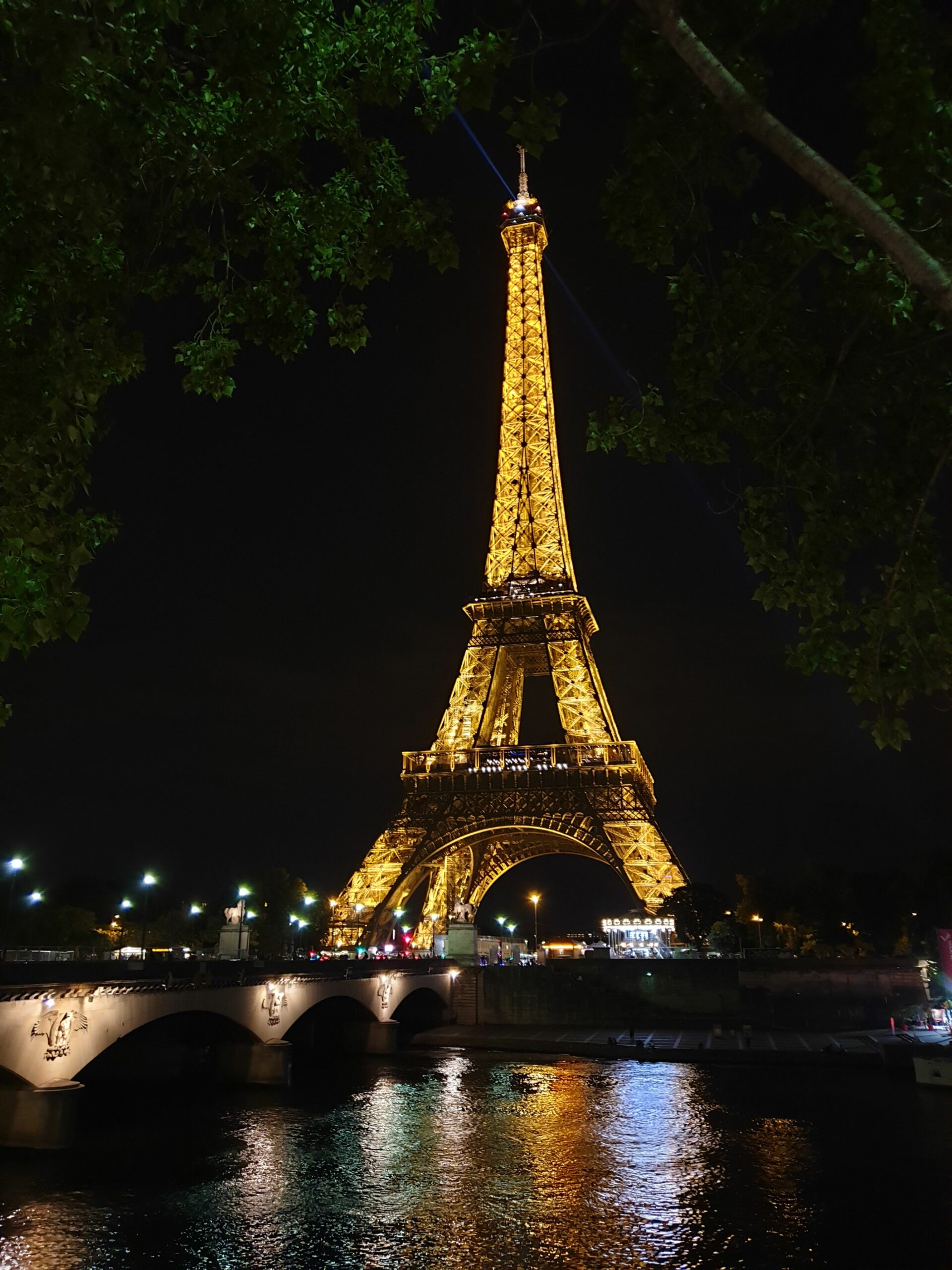 Fantastic! Anton was wonderful. He made extra effort to take us to a few more places we asked him about. He carefully parked to get the best advantage for picture taking. He was so engaging and enthusiastic and made Paris come alive! Very good driver and guide!!
Tour of Paris in a 2CV Extremely helpful and friendly driver. Took in both the tourist and less well known places, even stopping to buy us crosswinds in Place du Daphne. Picked up from the hotel and dropped at our choice of location.
Unique way to see Paris ! Best tour ever! Charming driver. Exceeded my expectation! A beautiful evening in Paris. I would most definitely recommend this adventure!
Unforgettable Paris Adventure: Exploring in a Citroën 2CV Our Citroën 2CV tour of Paris, guided by a knowledgeable and charming driver, was an unforgettable adventure. The vintage car's open design allowed us to soak in the city's beauty, while our guide's insightful commentary brought each landmark to life. From Montmartre to the Eiffel Tower, every moment was filled with wonder and discovery, making it a must-do experience for any Paris visitor.
An amazing and unique experience! This was so fun! Victor was very kind and knowledgeable. He was easy going and made sure we had an amazing experience. We talked and laughed and had a great time! He showed us all the major attractions. The Eiffel Tower location was especially nice for photos. Highly recommend!
What a ride! This was great fun! A bit like Mr Toad's Wild Ride, but a fascinating kaleidoscope of Paris.. we had tourists taking pictures of us! It was just delightful.. and we got a fabulous overview of the city. David, our driver/guide, is an artist who also does this. We talked about a million things. We got to take little breaks, one by the Seine on what I would have thought was a sidewalk! Up through Montmartre, by the vineyard (who knew?)… it was all fabulous fun.
Tour in Citroen 2CV Paris Benjamin, was lovely and new so much I did not know from my last trips to Paris. I would recommended him to anyone coming here.
What a blast in Paris! A must do! Had THE MOST FUN WITH ReneJean! This was my last night in Paris and was a highlight of a two week trip in France. A friend told me about this tour so I checked it out. Spent three hours touring around the sites, including a stop for fresh French bread. Since I had been to Paris many times, ReneJean showed me some of his favorite spots that I would have never seen on my own. Of course we saw the majors but it was such a blast and a great way to finish my trip driving around seeing the city through a locals eye. I laughed for three hours listening to great stories, learning some history and getting some awesome photos! I highly recommend this tour and ask for ReneJean! Btw, Marc the owner was very responsive in the booking process and made it easy. Barbara ( GLennie) Browne
A fun experience! We enjoyed our experience and Antoine was a great guide! We just wish that the tour was longer - especially since our tour got bumped up by an hour the day before to accommodate other tours and we only got to really visit Montmartre (which we had already walked around) because we sat in a rush hour traffic jam in the 10th for the second half of our tour before we had to be dropped off so he could make it to his next tour on time.