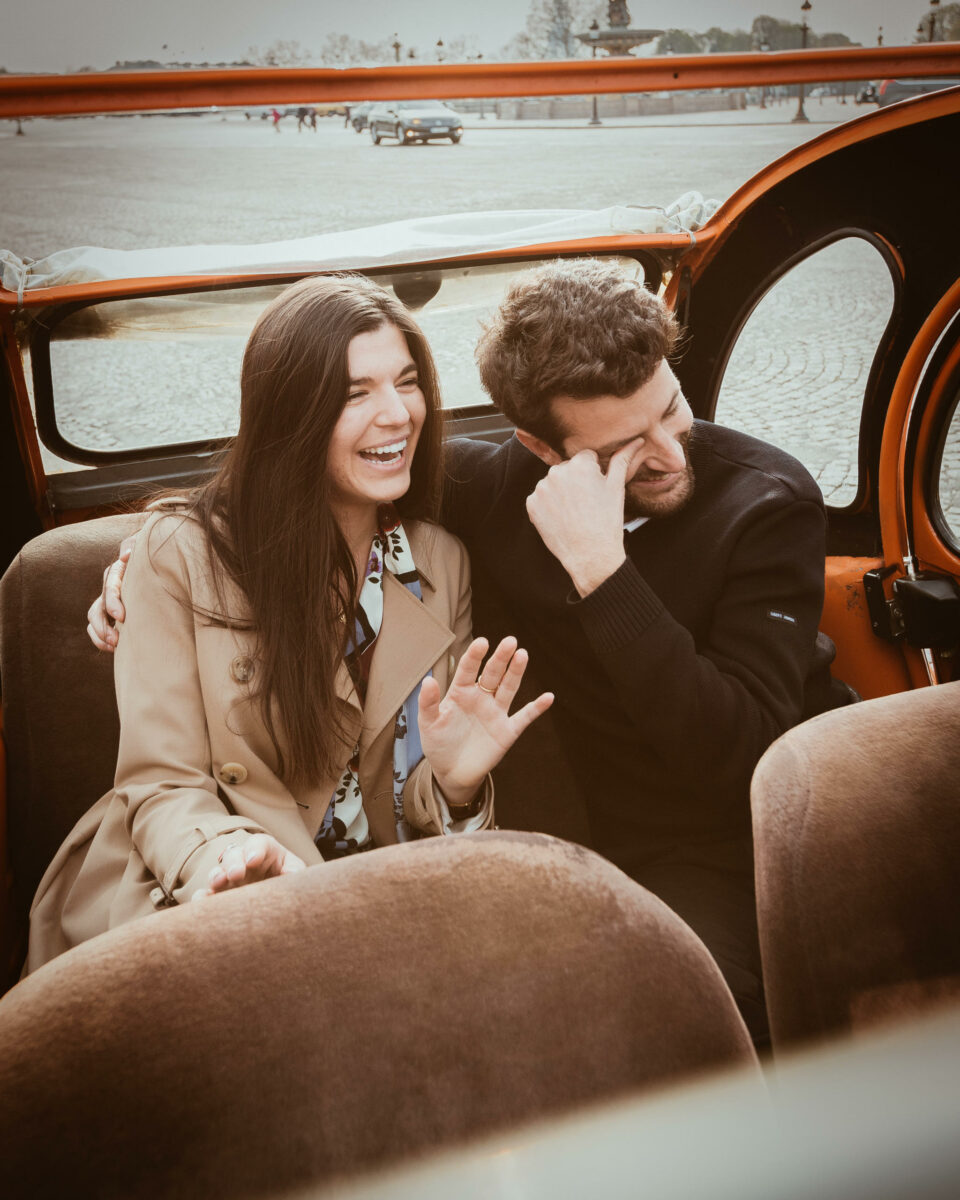 Le jour J en 2 CV : une façon insolite de célébrer son amour avec style et originalité
Lâcher de ballons, envol de colombes, tous les éléments sont rassemblés pour faire de cette journée un souvenir mémoranle. Tous ? Il ne vous manque plus que notre "deudeuche" pour épater votre famille et vos amis. Avec son toit ouvert, son style années 80, et son bruit du moteur légendaire, la 2 CV est juste époustouflante. Elle séduit et charme toutes les personnes qui la croisent.
It is therefore the ideal partner to accompany you during the day of your wedding. For the occasion, we transform our old car all in white, with balloons, and other accessories so that it is perfectly prepared for the arrival at the church or at the town hall.
On D-Day, your journeys become classic car rides
Parisitour accompanies you in 2 CV on your wedding day to make you and your guests live an extraordinary moment. In addition, we offer you champagne, a balloon throw and/or a dove throw. It is therefore a moment of celebration, joy, and above all that will remain engraved in the minds.
Le trajet en 2 cv de location, c'est la touche raffinée qui complètera parfaitement votre mariage !
Imagine coming out of the altar on the arm of your spouse, among your loved ones and family, a glass of champagne in your hand, in the middle of flying doves and there, our 2 horses are waiting for you to continue the party. What more could you wish for ? A particularly festive 4-wheel partner for rent, which adds a whole new touch on D-Day!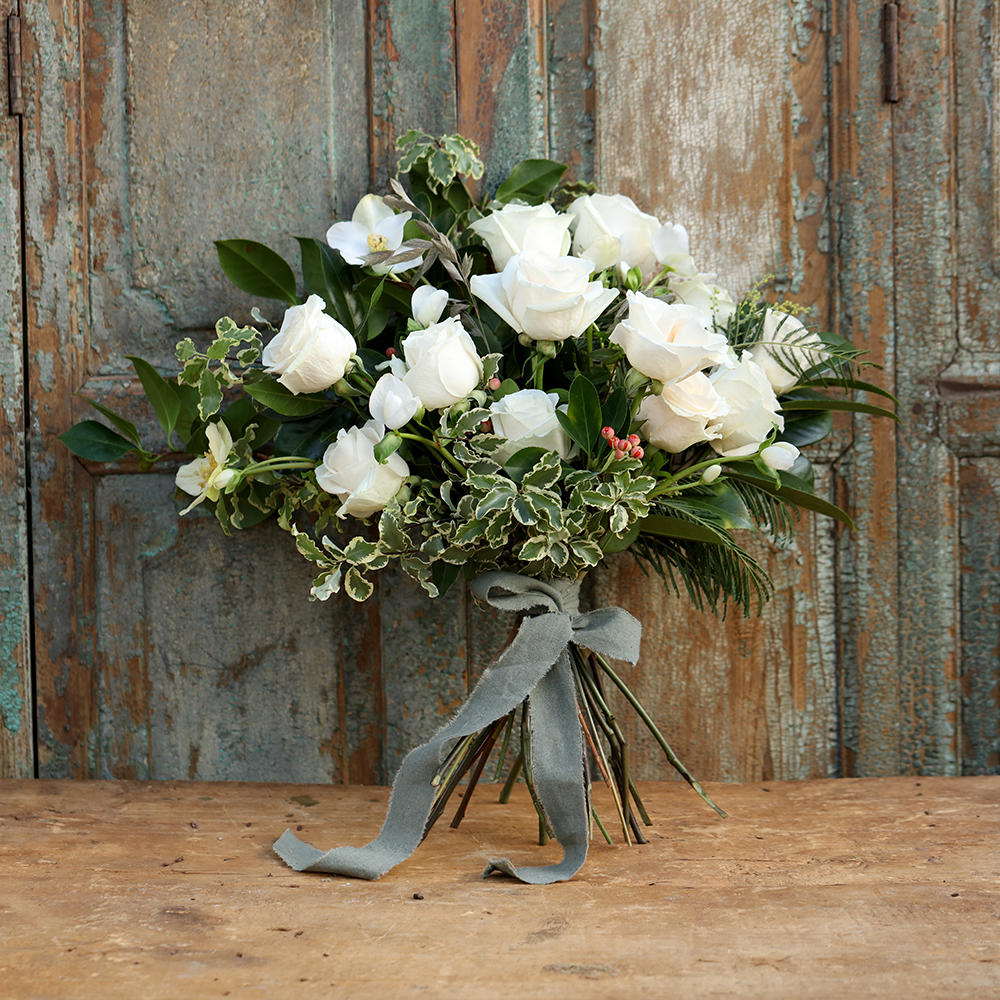 Super leuk! Echt het geld waard. Je mag zelf je route bepalen en overal foto's maken. Simon deed het erg leuk. Mega leuk! Zelf je route bepalen, fijn dat hij rijdt. Echt leuk, makkelijk met een autootje ipv alles lopen. Je mag zelf je locatie kiezen waar je afgezet wil worden.
Nice tour We could see most important places we wishes to see. Private and we could stop wherever we wished to. Highly recomended to people who want to have a relax tour and does not want to be in the middle of the crowd.
A wonderful experience in the City of ❤️! Victor was a very warm, friendly, knowledgeable, and experienced tour guide.He also proved to be a very good photographer helping us to get the best pics and experience of Paris, would definitely recommend his services and look forward to calling upon him the next time I visit this beautiful city of ❤️.
Excellent Excellent tour in the gorgeous orange 2cv with a very charismatic young Frenchman. Went to Canal Saint Martin and top of MontMartre. He was very engaging.
Tour-Ride Lots of fun, our guide was knowledgeable and accommodating. We made perfect timing to see the Eiffel Tower light up and lots of other sights along the way. It was a little chilly being that our ride was at night in April, would have brought a light blanket next time.
Terrific! Romain was very friendly, fun, and knowledgeable of the city. Even sang beautiful French songs during the ride in the Citroen vehicle. Thank you, Romain, for a terrific ride around Paris!
GENIAL !!! Un grand merci à Antoine qui nous a vraiment fait passer un super moment à bord de la 2CV blanche decapotable. Un passionné et passionnant cet Antoine ! Nous en garderons mon mari, mon fils et moi, un très très bon souvenir ! A faire sans hésiter. Tout était parfait, sa ponctualité, sa conduite et sa bienveillance ! Un moment drôle, hors du temps avec l histoire des lieux visités vraiment TOP !!FONCEZ !!!! Encore Merciiii
Most AMAZING way to see the most beautiful city in the world! We booked two separate tours due to our schedule for our one day in Paris - our guides, Leopold and Alice were both INCREDIBLE. We saw more of the city than I had ever hoped to. We were able to see ALL of the big sites, get out and take photos when we wanted to, and view Paris through the eyes of locals. The routes taken between each site and the knowledge of the little areas that are off the beaten path were so delightful to experience.Would recommend this tour to anybody - both my mother and my 9 year old son were loving every second of the trip - definitely would do this tour again knowing we would see new places and learn so many new things, too!
Good Tour I had the best tour with Romain. He has very good local knowledge Paris.Best way to explore the city. I am very glad I have found him. He is very friendly. Thank you again.